Pim Comic Strip
How I came to write Pim
People often ask how I came to write Pim. It seems like a thousand years since I discovered Pim, or that Pim discovered me. Thankfully I kept detailed notes and saved photos from that time. While I can't swear to the absolute accuracy of what you are about to read, I have done my best to capture the essence of how Pim entered my life.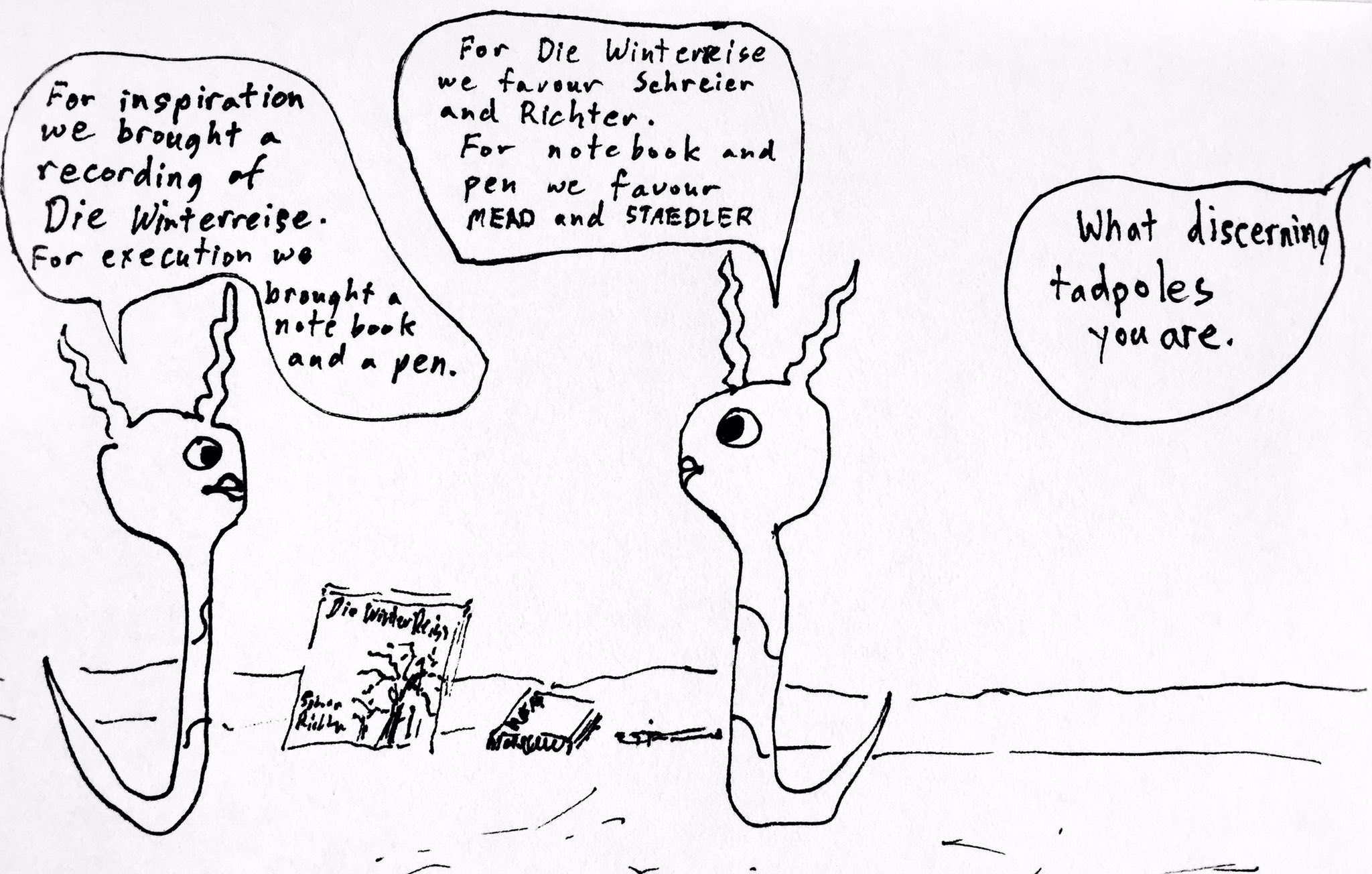 Pim and Bim had arrived with more than a game plan. They had arrived with supplies.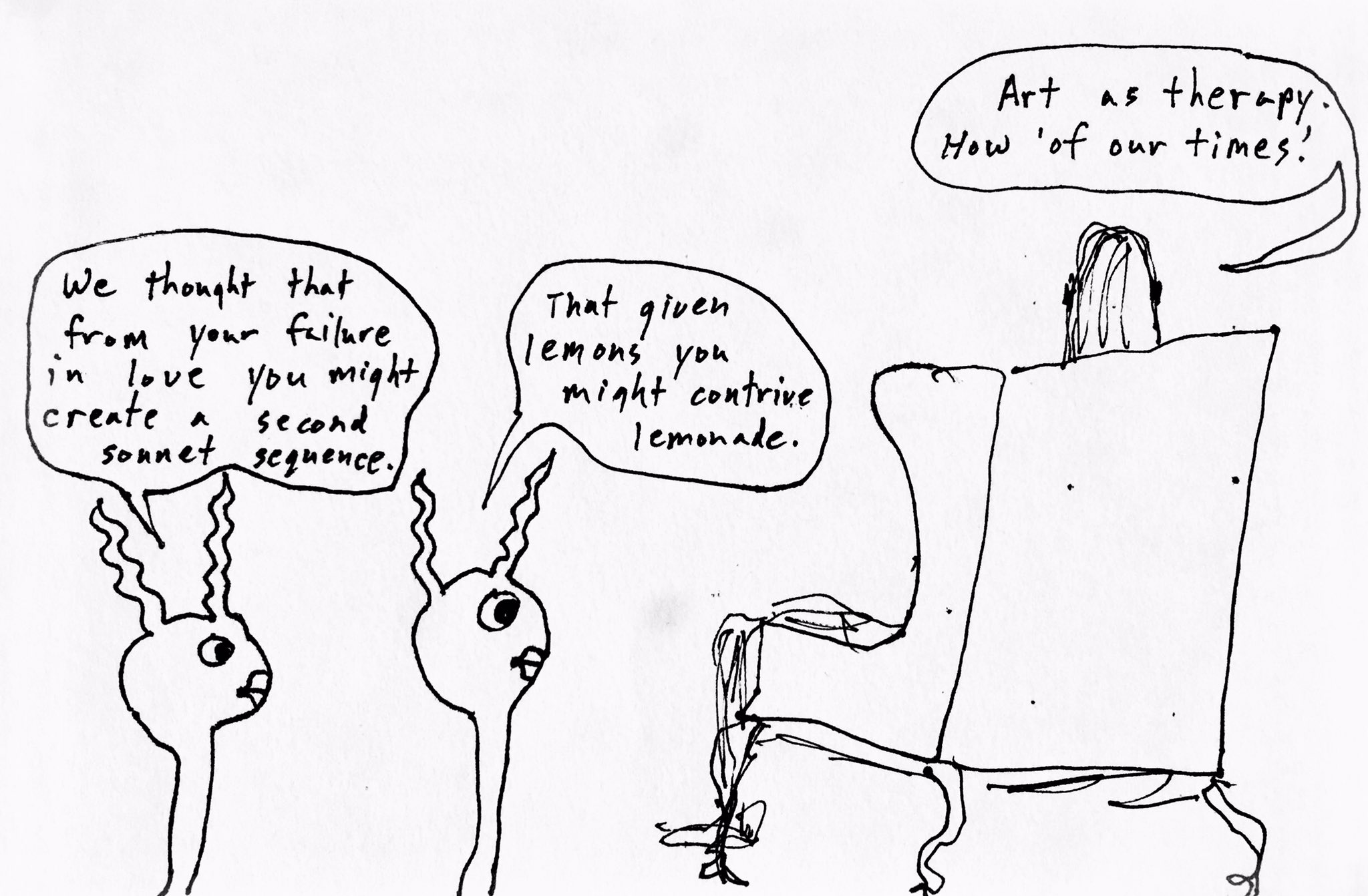 Pim and Bim hadn't simply arrived, they'd arrived with a game plan.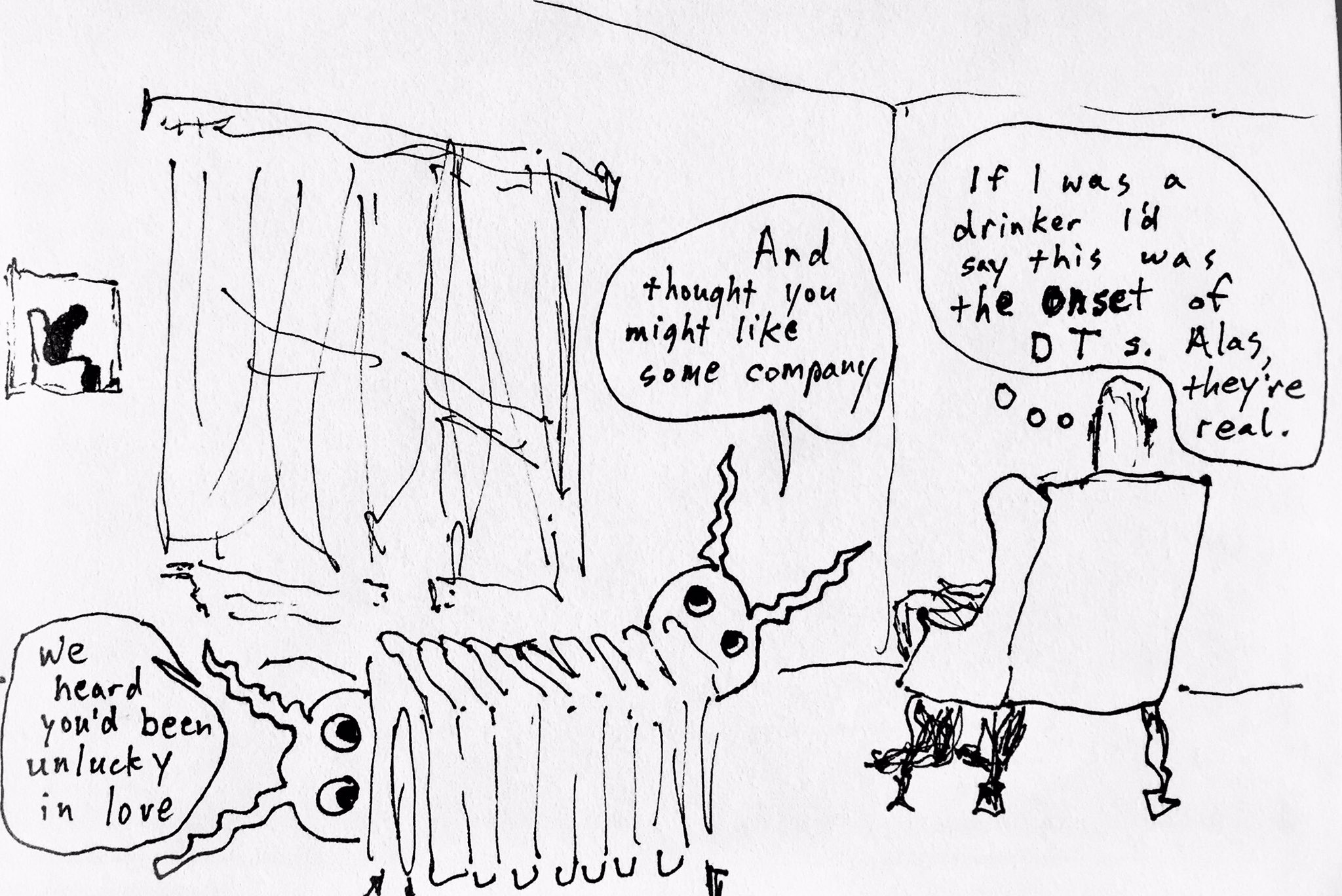 Nonetheless, Mr. Love checked into his usual room. Therein Pim and Bim appeared from behind the radiator, not unlike twin Kilroys.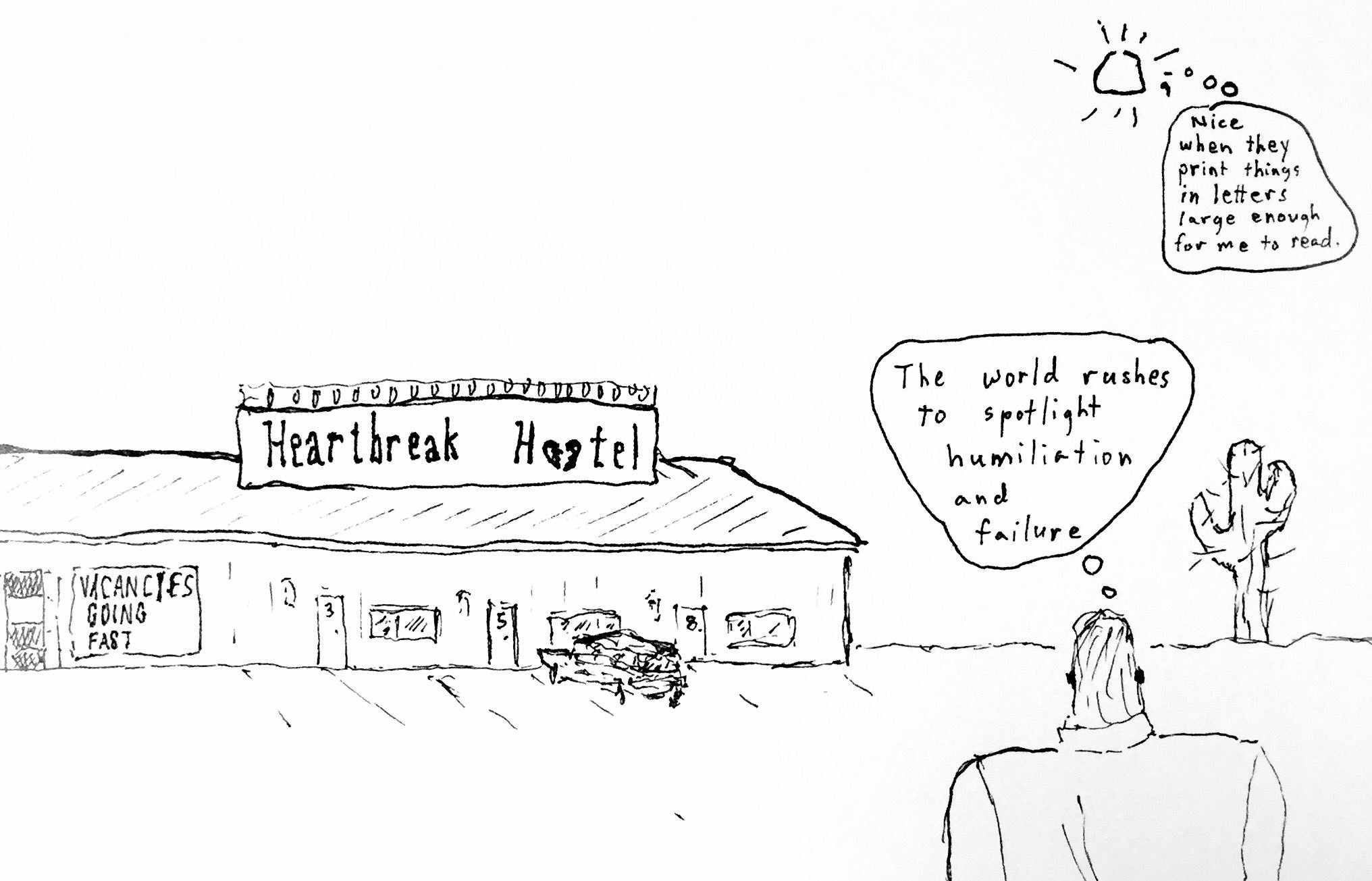 The motor hotel Mr. Love enjoyed for its anonymity had rebranded in order to exploit the sudden fame of its most notorious guest.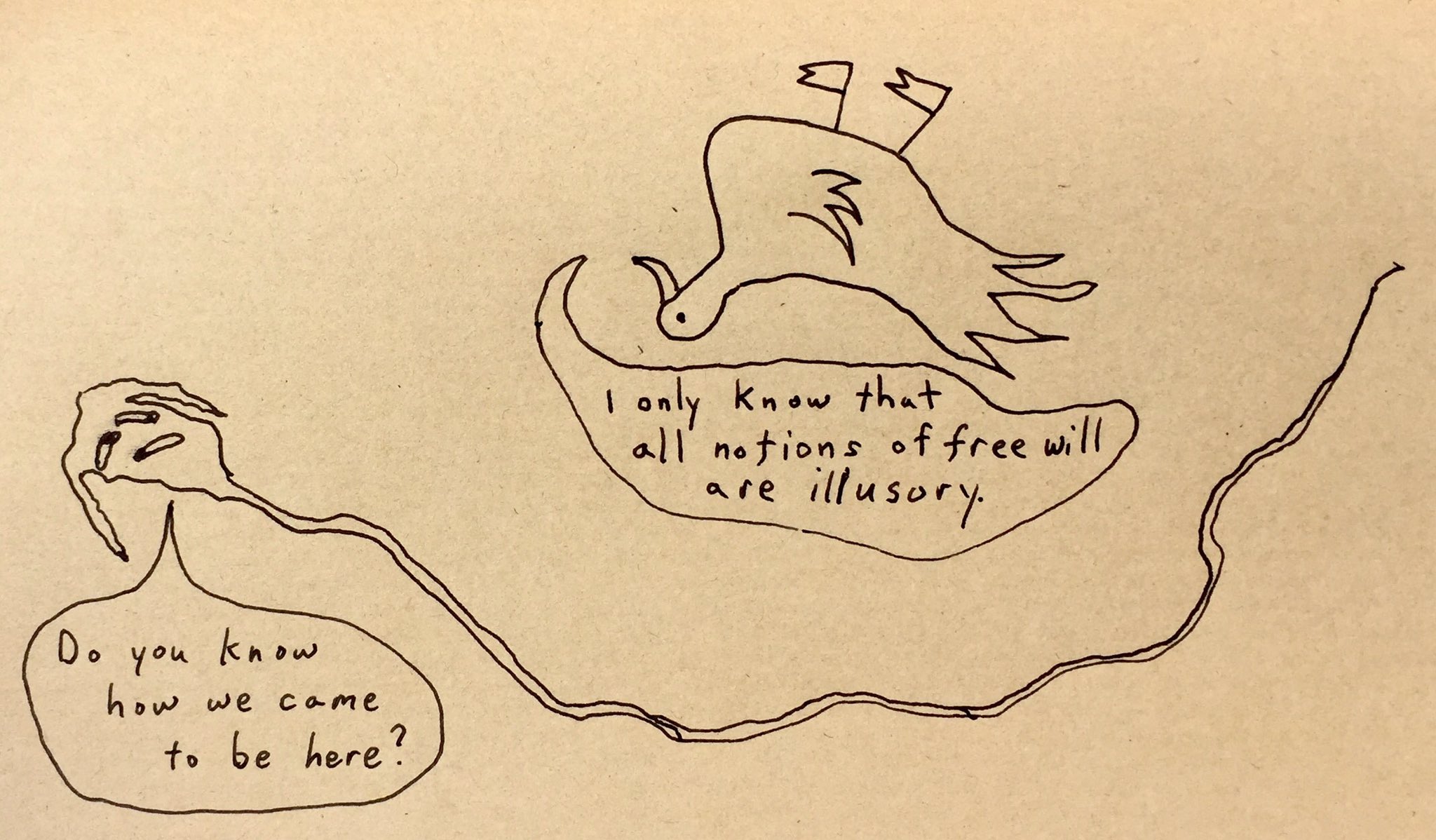 Thankfully for Gim the void was punctuated by odd lost souls floating by.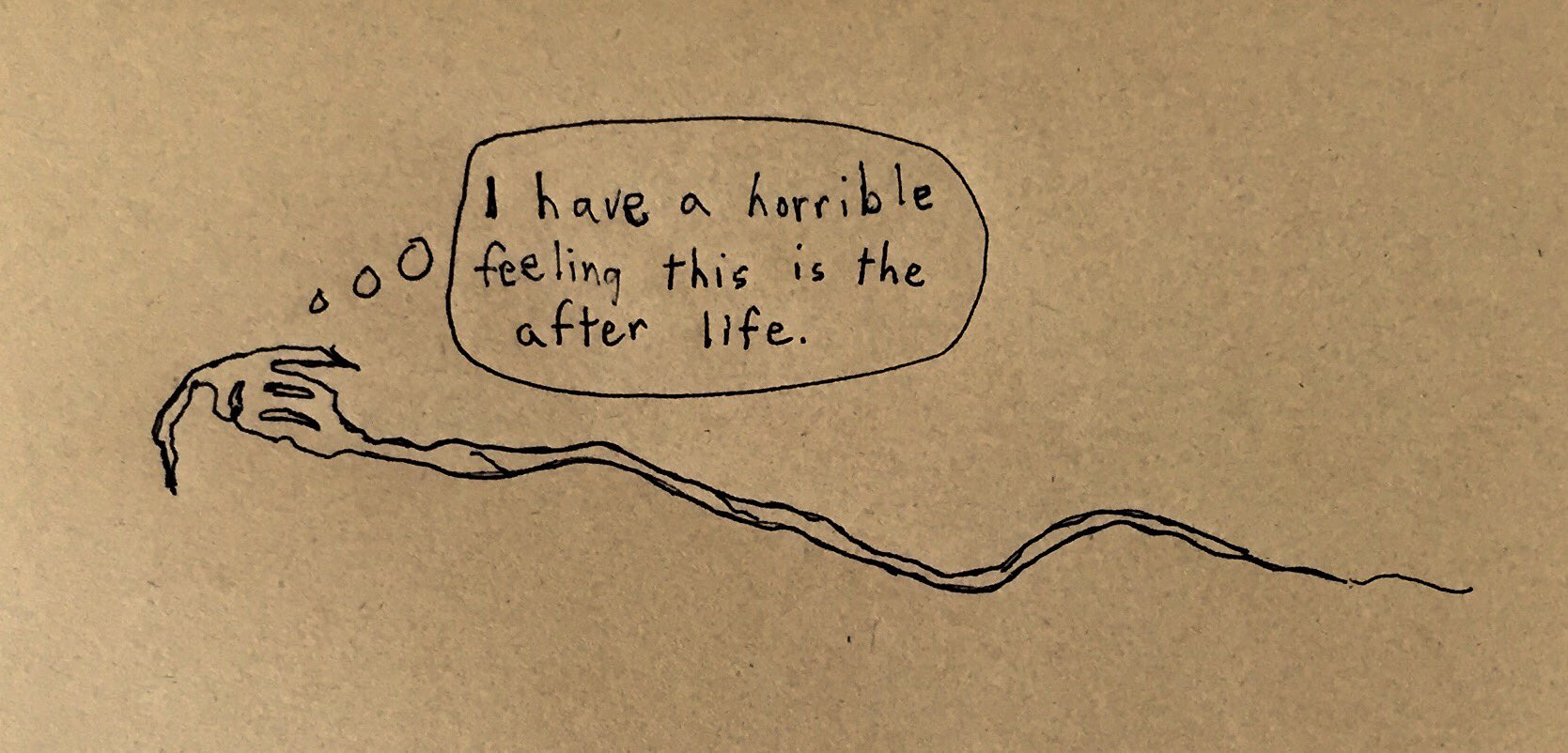 If we haven't heard from Gim for some weeks that's because Gim had been embedded in a place without form and void.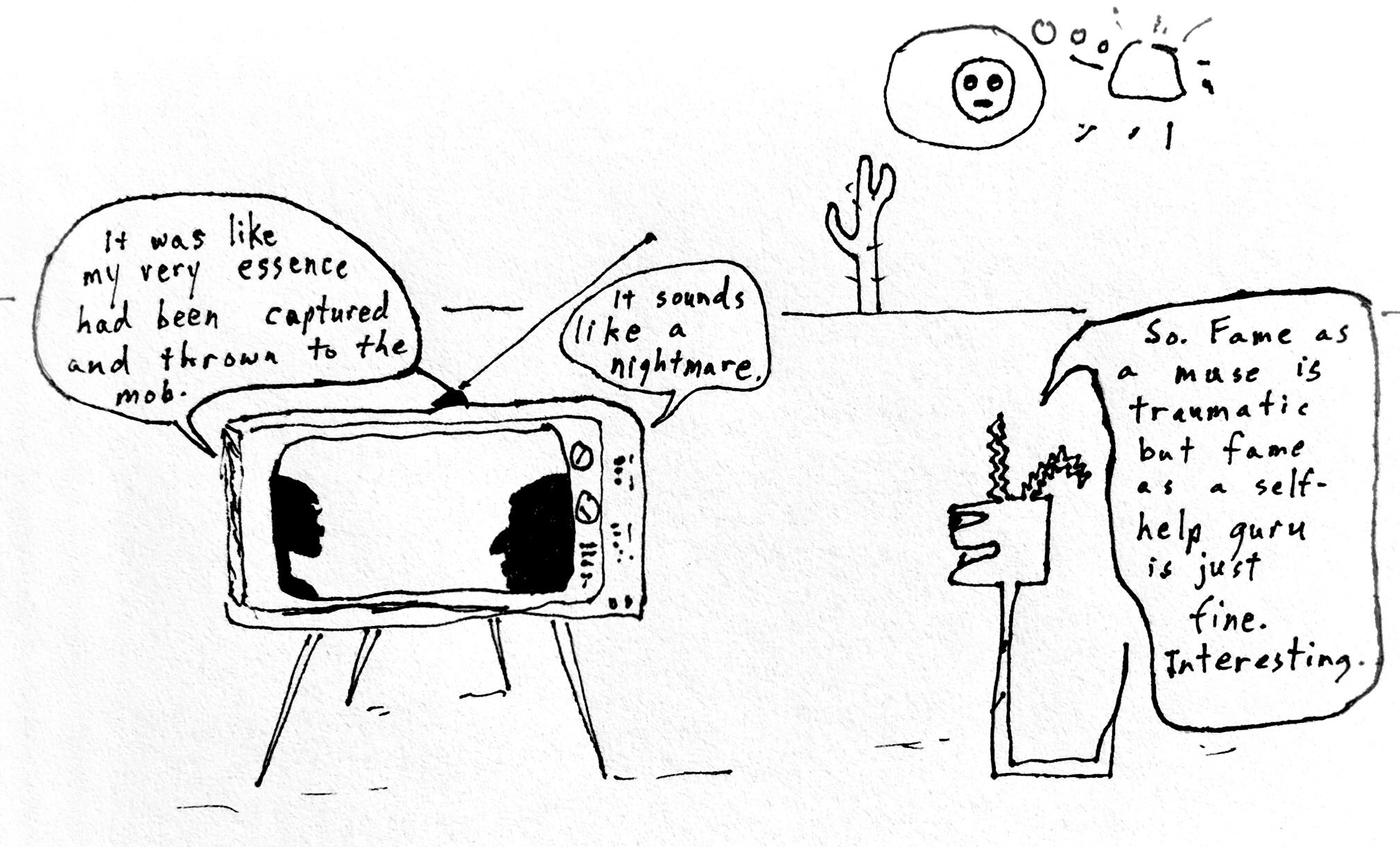 Clarice gained notoriety by creating a support group for victims of unsolicited adoration and its attendant celebrity.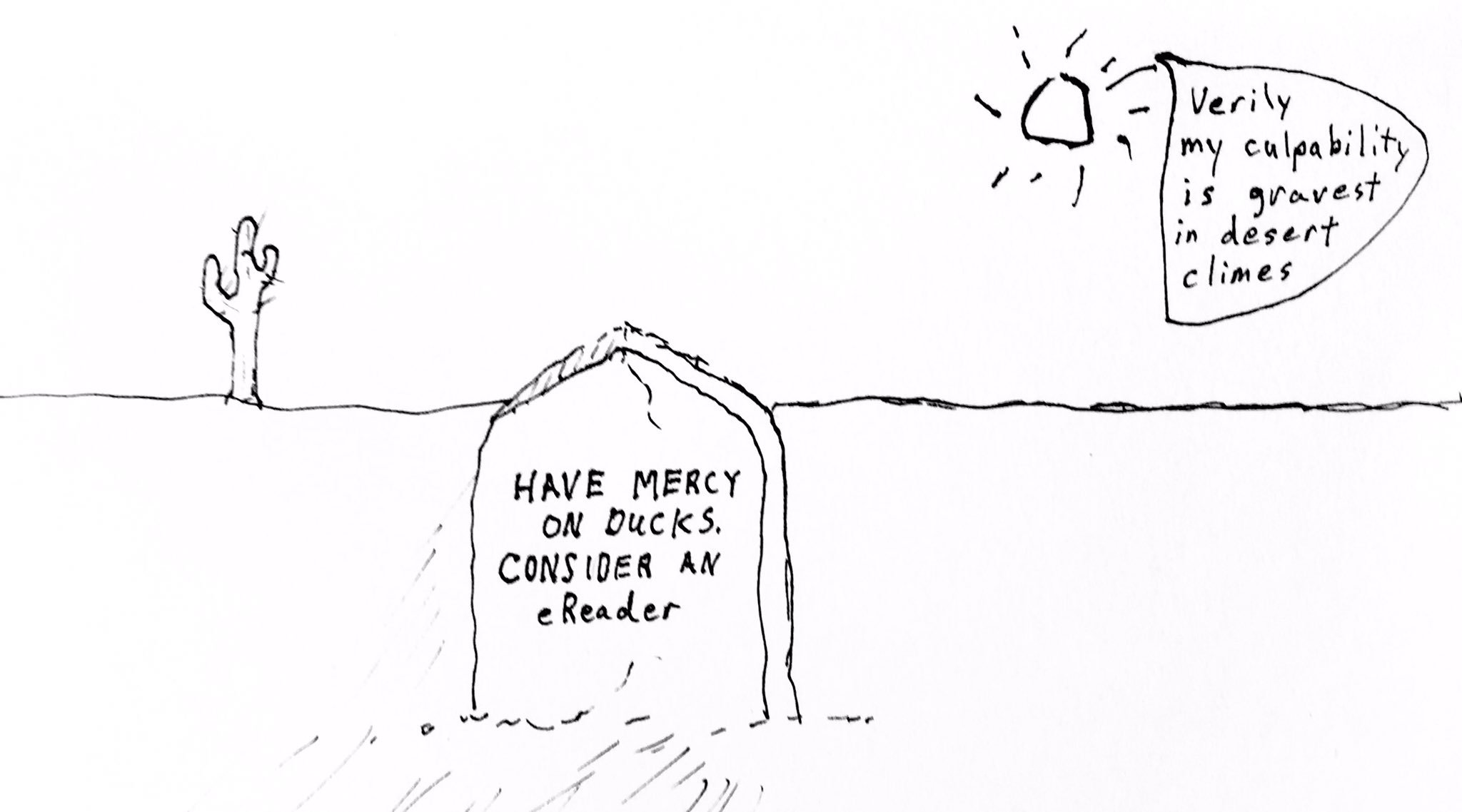 Sadly the duck did not realize her second act. Minutes after leaving Pim and Bim she perished under the desert sun.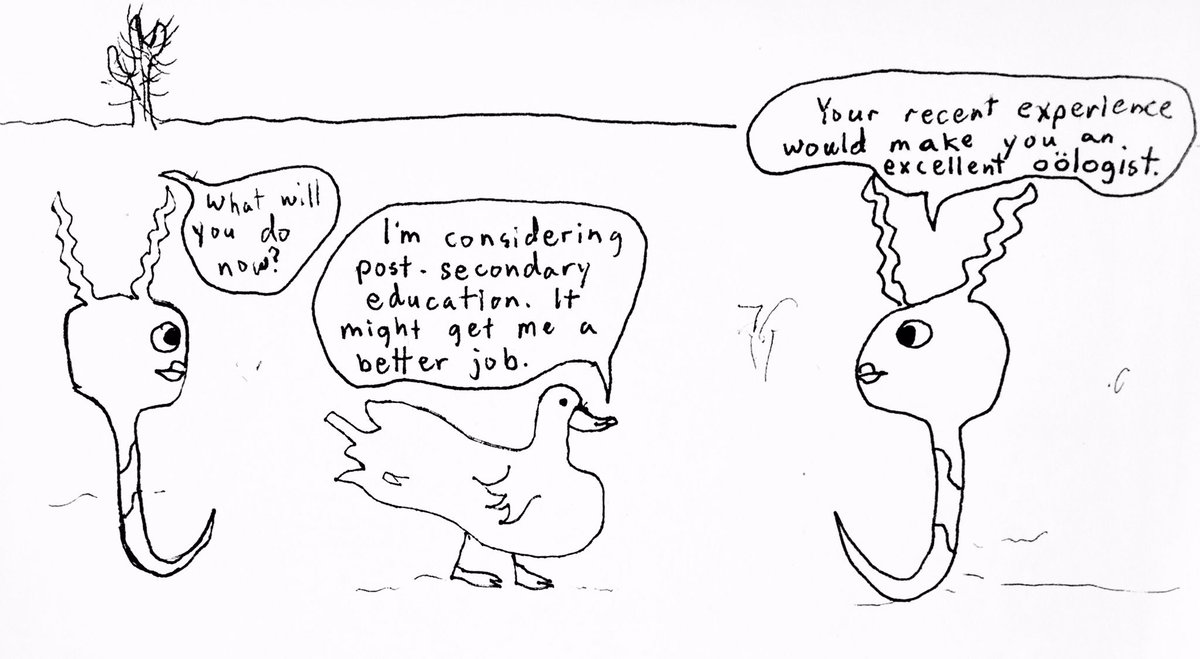 Happy not to be laying black eggs anymore, the duck wandered the desert and encountered Pim and Bim.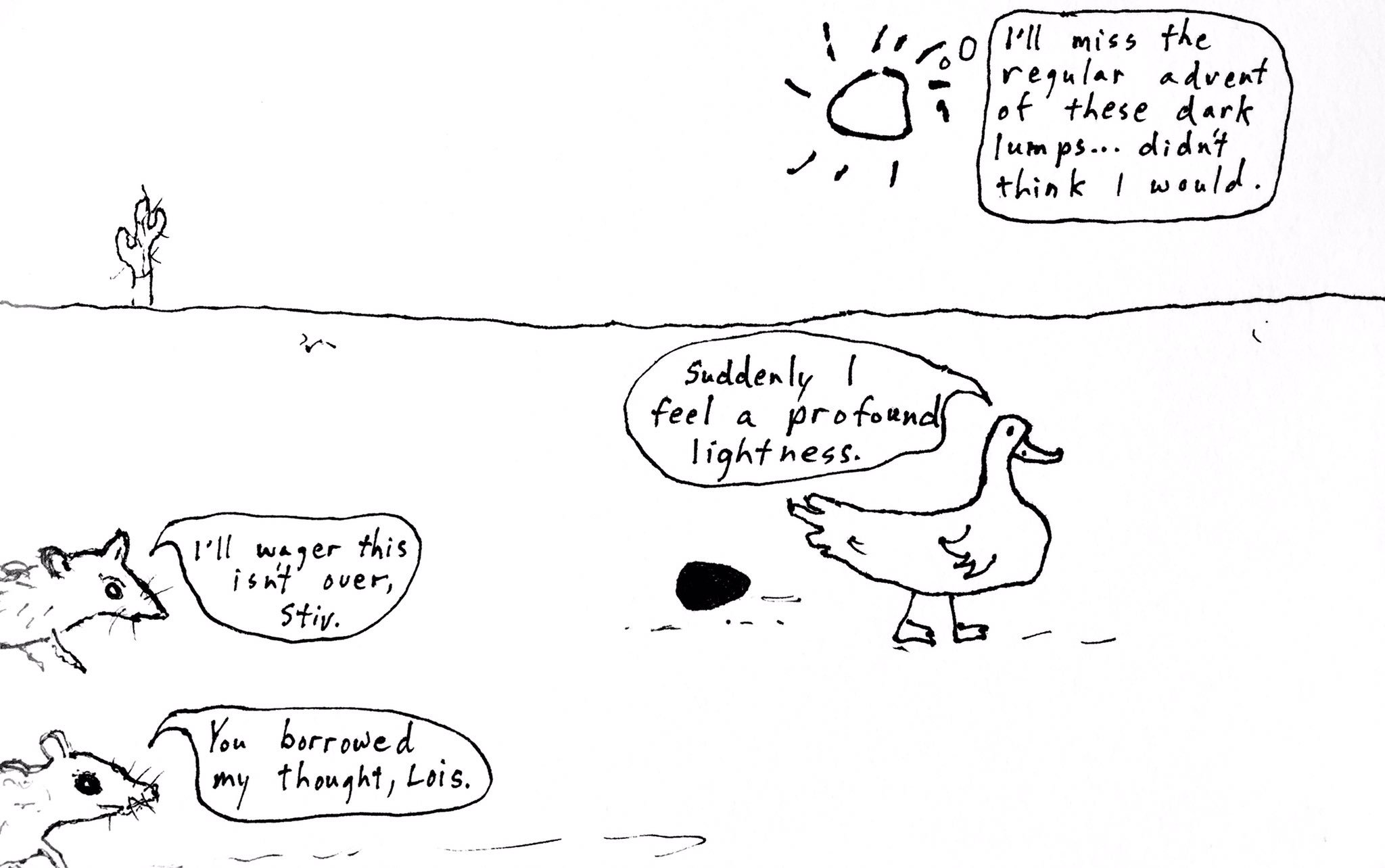 The duck, on whom distribution had been laid, laid its final black egg, rendering "Sonnets for Clarice" a finite edition.